Project Overview
This project was part of the Avocademy Designathon.
My Role: Product Designer
Responsibilities: Conducting surveys, paper and digital wireframing, low and high-fidelity prototyping, and determining information architecture.
Project Duration: 1-week Designathon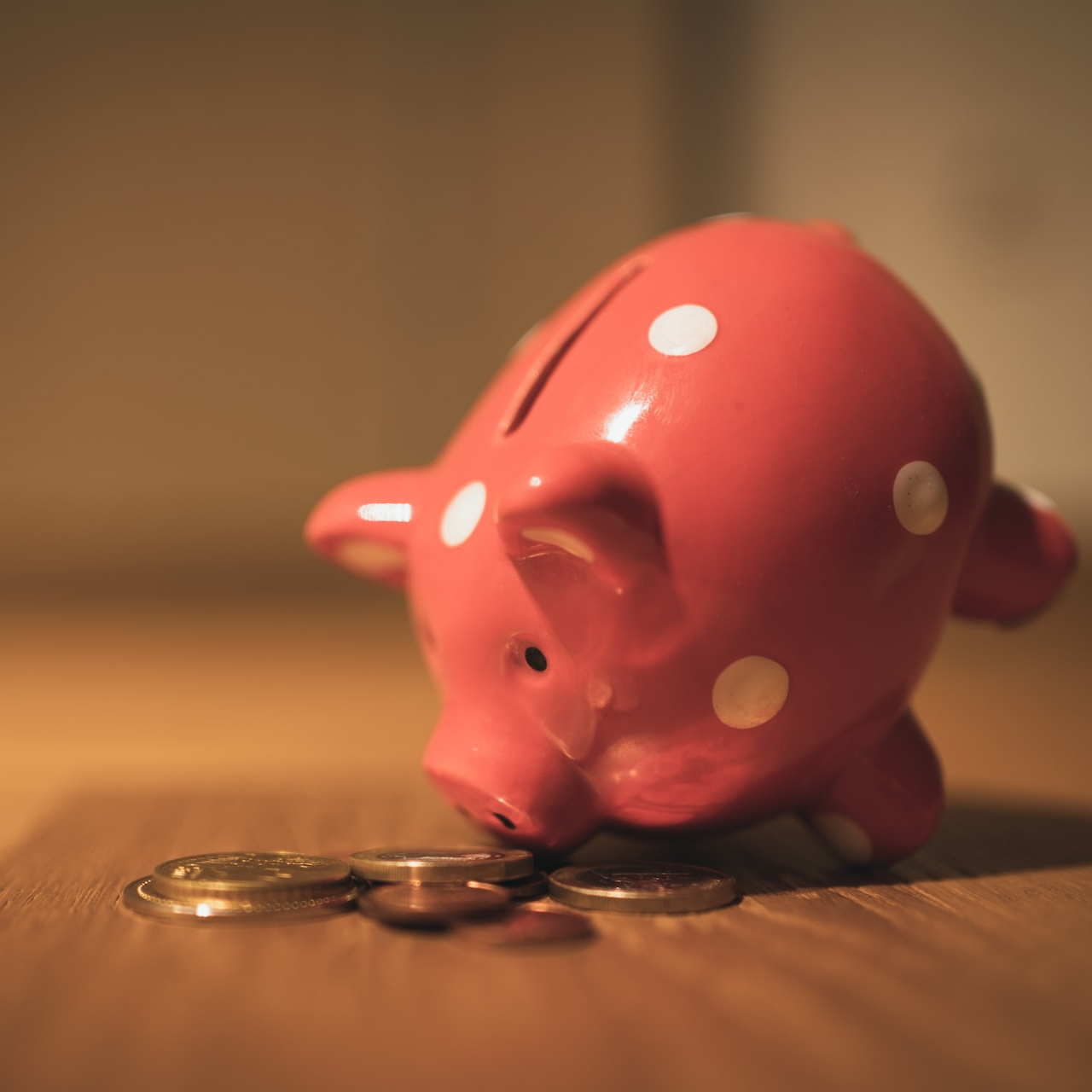 The Problem
How might we investigate ways to promote financial literacy? Finance was not taught in schools to moderate to lower-income Americans, and some were raised by parents who didn't know much either.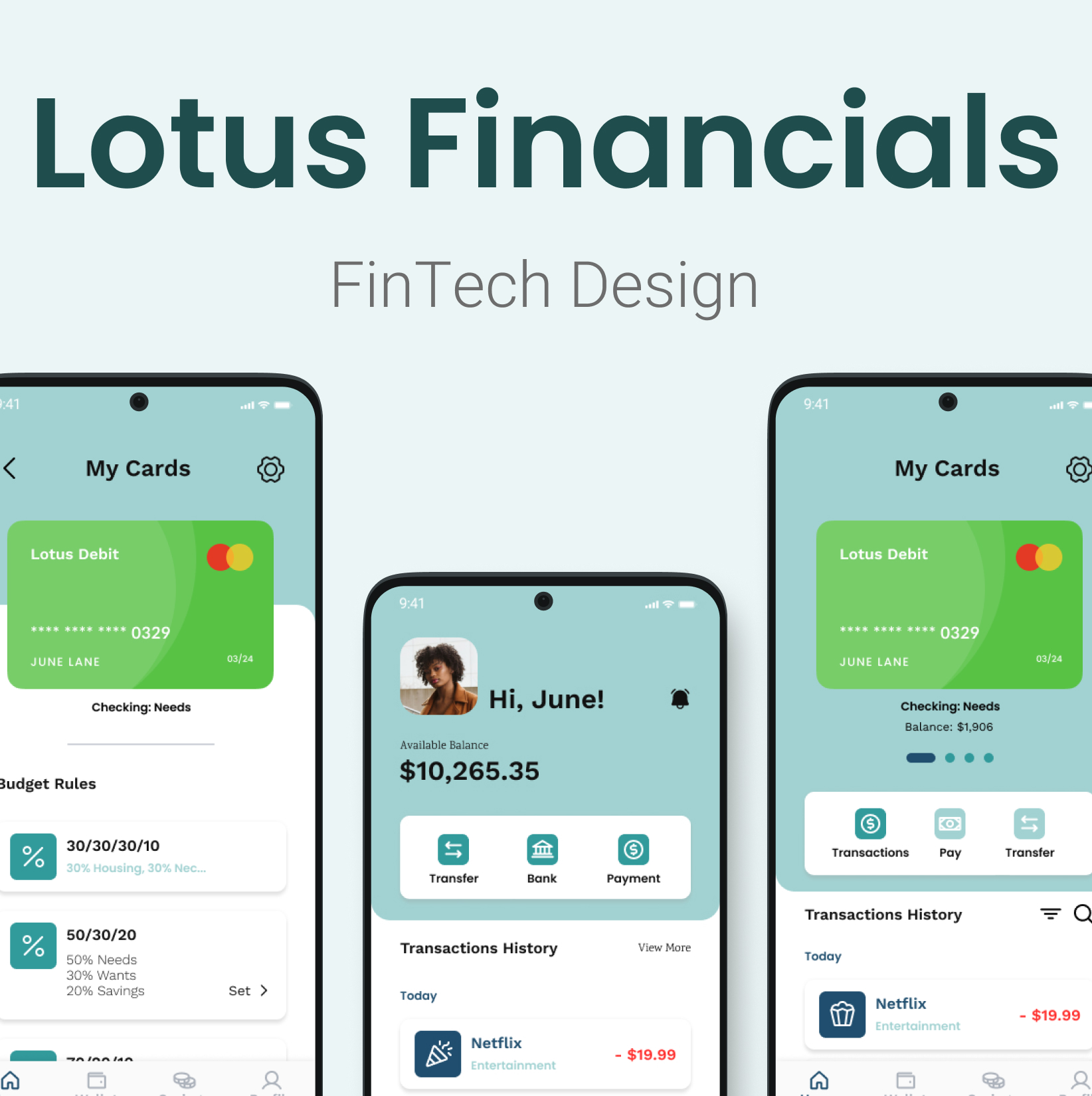 The Solution
Lotus Financials is a FinTech app that not only educates its users on how to better understand their finances, but also assists them in setting budgets, saving money significantly, and feeling financially secure for the important things in life.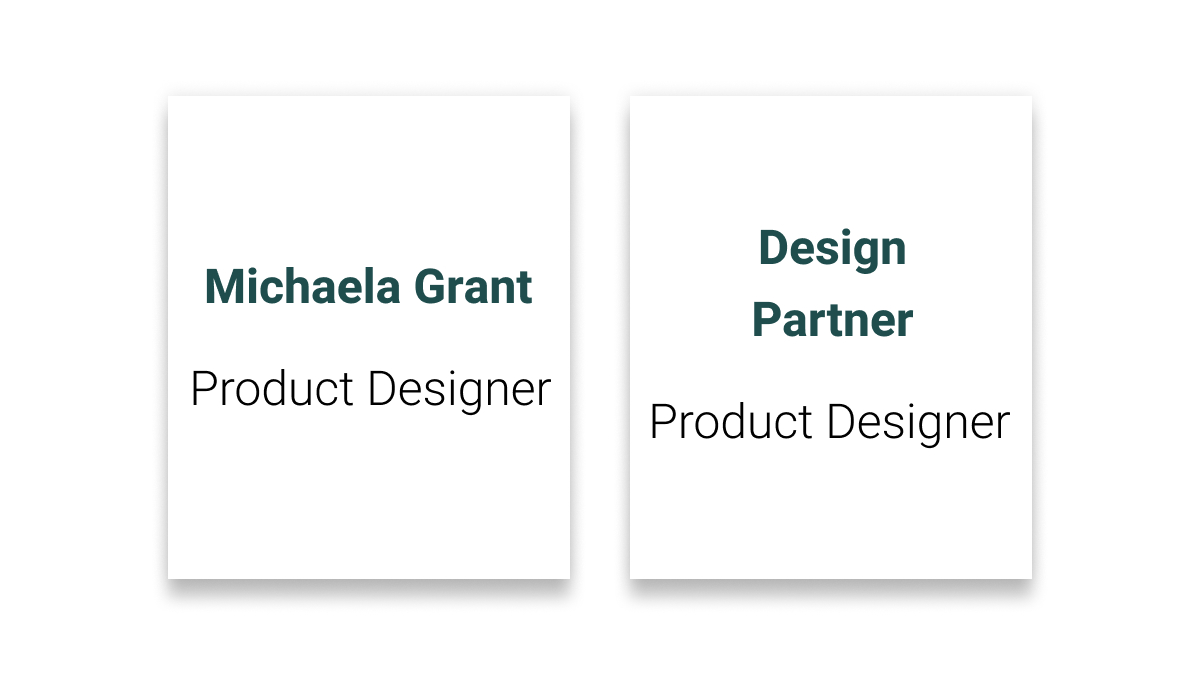 My Role
This project's Product Design - User Experience (UX) and User Interface (UI) - was led by me. My project partner also provided helpful feedback and assistance to help me develop and gain new insights into what I was designing.
Main Tasks:
Research & Ideation

Building the project Vision

Wireframing & Prototyping

User Interface & Experience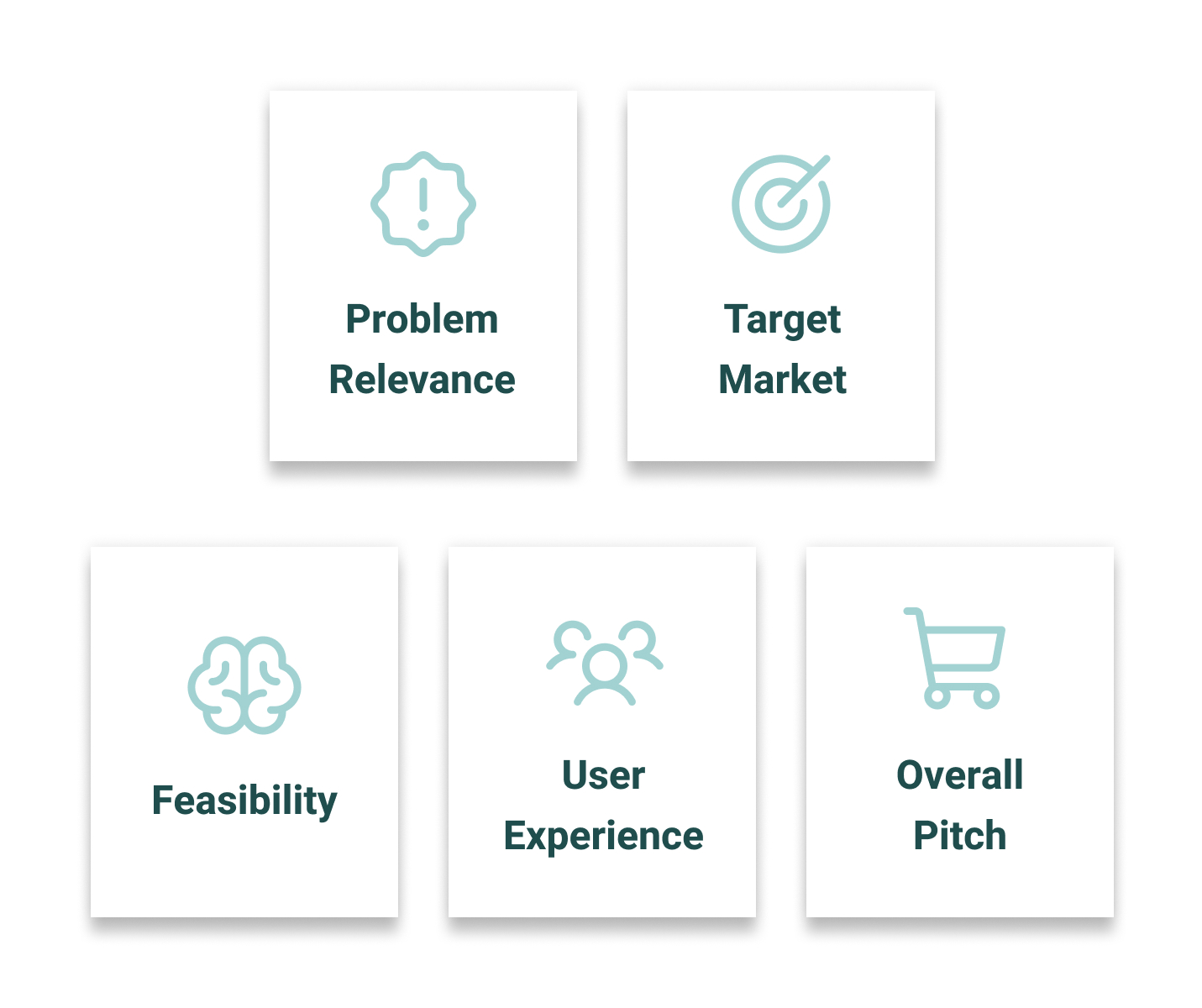 Objective
We needed to hit these markers in our design in order to be a top team:
Problem Relevance: Does the Design Solution solve the defined problem in an innovative way?

Target Market: Does the solution identify a target market and address their needs?

Feasibility: How realistic is the solution? Can you see this product on the market?

User Experience: Is the user experience and interface intuitive? Is the complete user journey represented?

Overall Pitch: How strong was the pitch? Was it easy to follow the team's thought processes and understand their solution?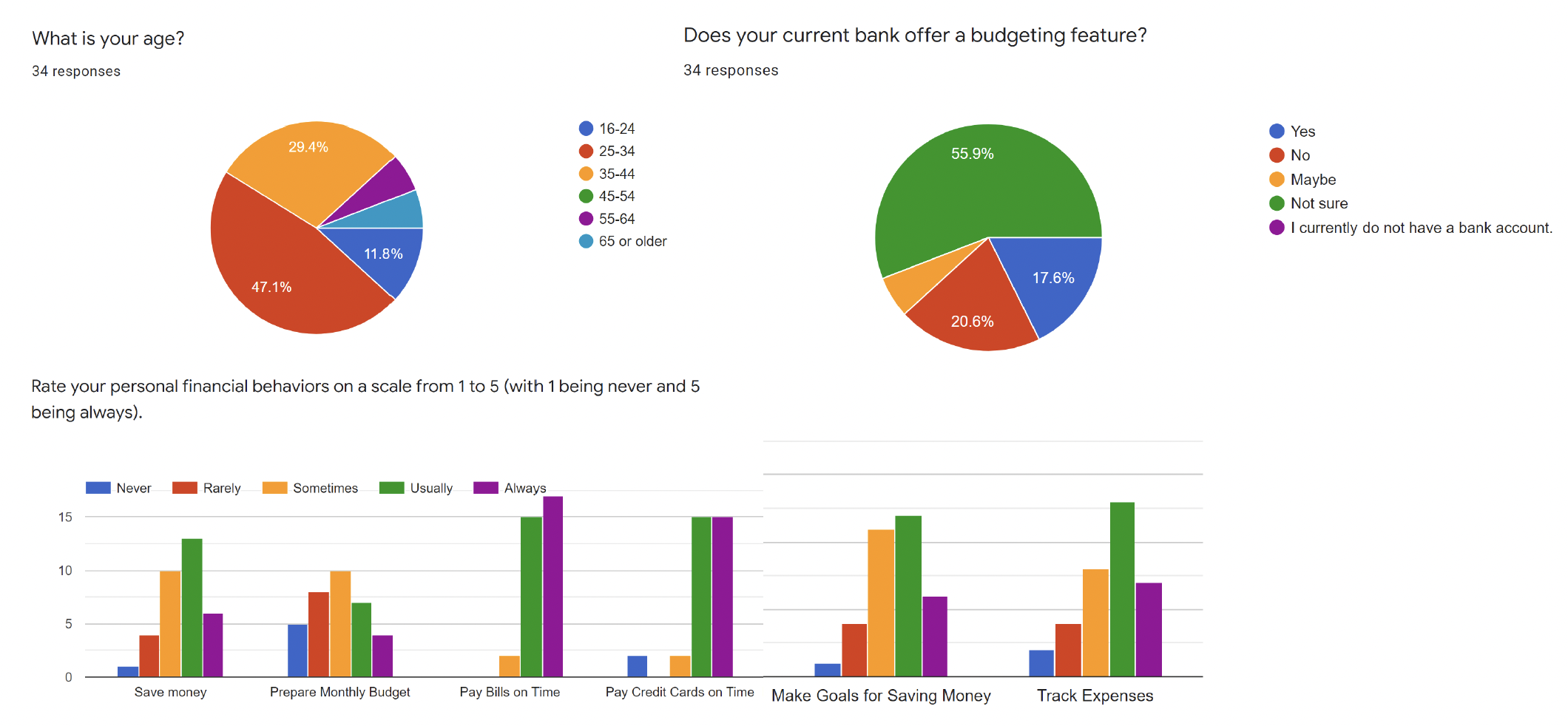 Interviews
We began our research by establishing a Google form to collect data from our users. This helped us discover how many of our users struggle with budgeting, require assistance adjusting their patterns, and want to utilize an app to help schedule and automate their savings.
We then began reviewing the data collected from our survey and used this information to construct two user personas and user journeys.
Collecting data and analyzing our competitive audits provided us with a clear understanding of customer needs, allowing us to continue our development of the Lotus Financial app.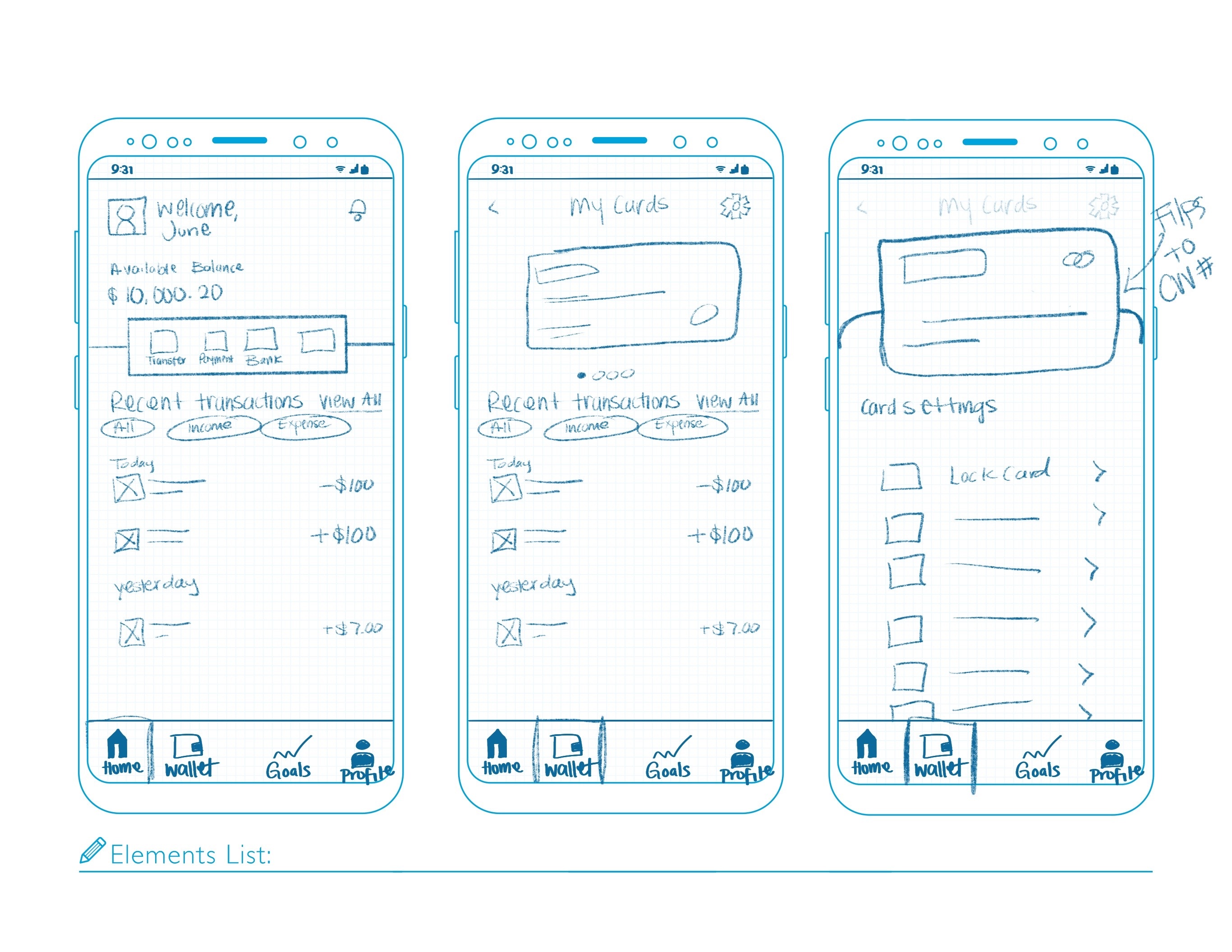 Paper Wireframes
Creating paper versions of each app screen guaranteed that the features that made it to digital wireframes were well-suited to solve user pain points.
Paper wireframe objective:
The main purpose of these sketches is for brainstorming ideas.

Create an easy flow for the users.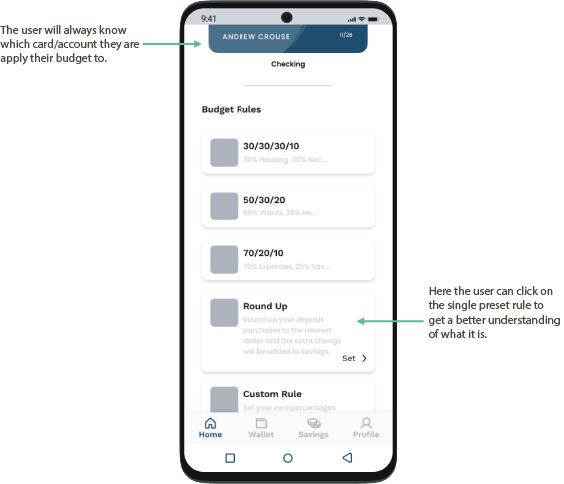 Lo-fi Wireframes
We produced the original ideas for the Lotus Financials app after brainstorming and creating some paper wireframes. This design focuses on providing the user with predefined or adjustable budget rules to follow.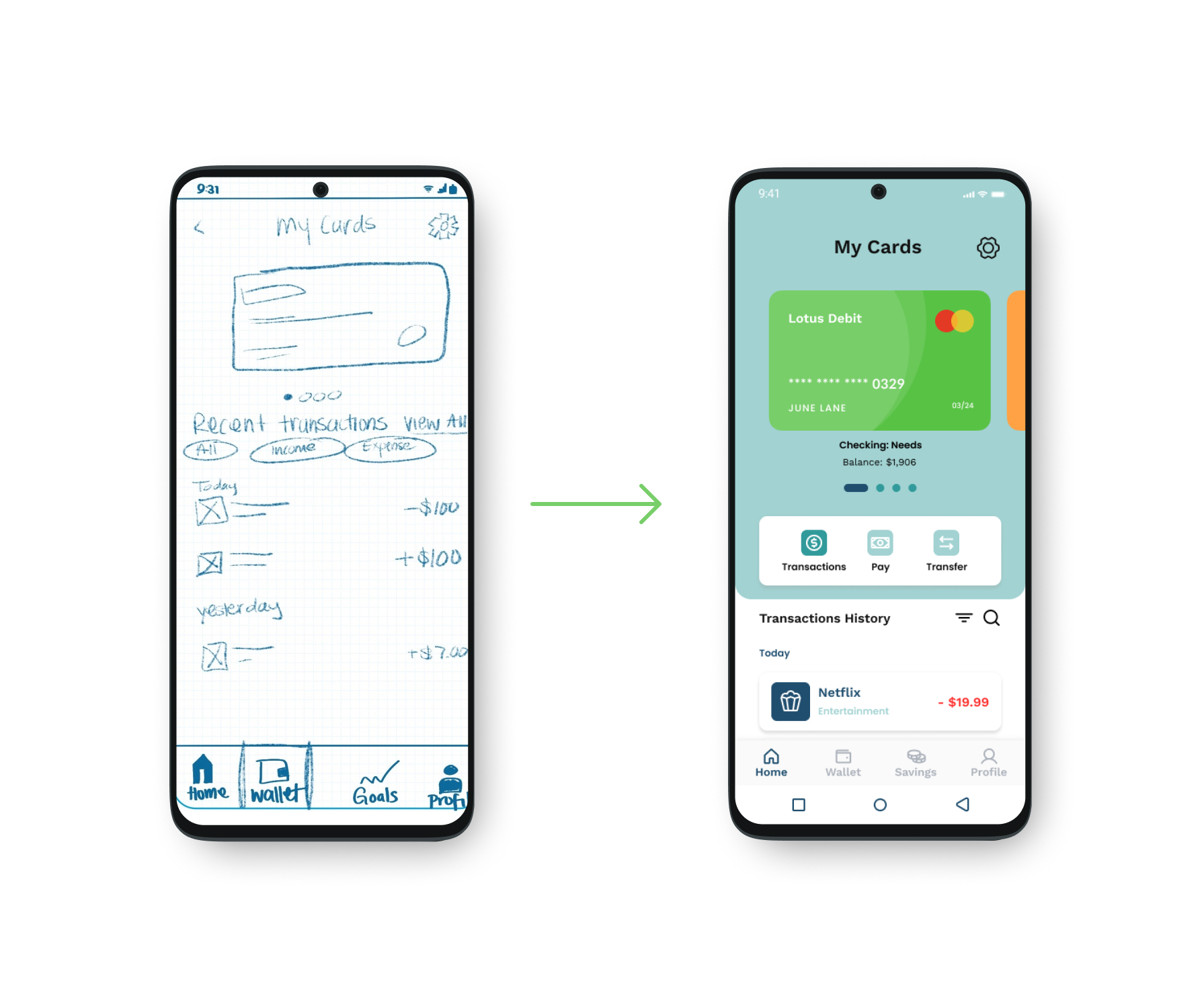 Hi-Fi Wireframes
We made several changes based on user testing feedback and our own personal judgments as we progressed from paper to lo-fi wireframes to hi-fi wireframes.
High-fidelity prototype
After creating the low-fidelity wireframes and ensuring that we had planned everything we required to complete our user flow, we began to create our high-fidelity mockups in order to create our prototype.

What have you learned from this project?
We learned how to communicate and delegate responsibilities while working on a tight deadline. Over the course of five days, we learned how to strategize and adapt our designs to emerging research trends on the fly. We also discovered that everyone (us included) should probably improve their own financial literacy.